MEM·C Nanocrystals Northwest
Welcome to Nanocrystals Northwest!
This Nanocrystals Northwest (NCNW) conference is the first in what we hope will become a regular biennial summer tradition of bringing together nanocrystal researchers from all around the Pacific Northwest to exchange ideas, foster collaborations, and strengthen ties among our regional institutions, both large and small. The conference format will be casual, in the style of a typical Gordon conference, with 30 min research talks, ample discussion time, poster sessions, and free time to explore the outdoors. The conference is being supported in large measure by UW's Molecular Engineering Materials Center (MEM·C), an NSF Materials Research Science and Engineering Center. For non-MEM·C participants, all you will have to cover is your own travel to the site. The remainder of the expenses, including housing and food, will be covered by us.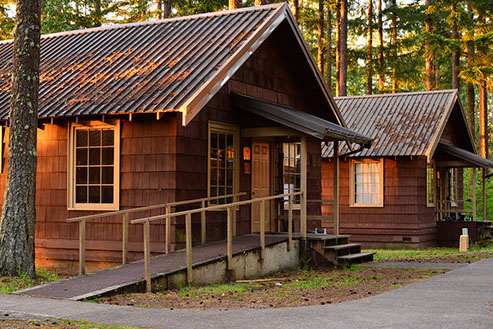 This year's NCNW conference will be held from August 13 – 15, 2019 at UW's Pack Forest Conference Center in the foothills of Mt. Rainier, about a 90 min drive south of Seattle.
2019 MEMC Nanocrystals Northwest Schedule
Sign up below as soon as possible and complete the Special Meal Menu Choice Survey